Window Tinting Benefits for Long Island
Window tinting offers a wide range of benefits for Long Island home and business owners. Not only does it offer a solution for saving money in a city that's cost of living is steadily increasing, but it also provides privacy, makes indoor environments more comfortable, and improves the safety/security of buildings. From high rise offices on Wall Street to apartment buildings, homes, and businesses in Manhattan, Queens, and New York City, both residential and commercial building owners in the Long Island area can enjoy the benefits of window tinting.
Experience endless possibilities for your home, office, or business.
Window tinting unlocks a whole new world of possibilities for the the look and performance of your building. Not only does it offer a wide range of energy saving, security, and privacy benefits, but it's also very versatile in terms of appearance. With window tint, you achieve a stunning appearance for your home or business, and also protect the people and things you care about while saving money.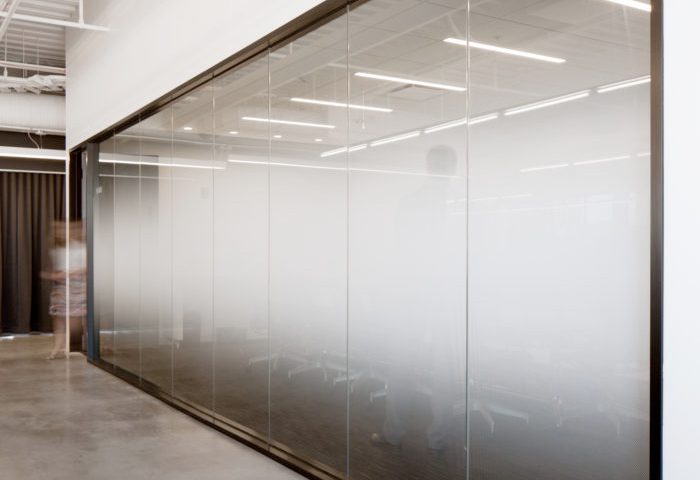 Privacy:
Maintaining privacy can be difficult in a crowded neighborhood or busy office environment. While blinds and shades provide privacy, they block out natural light and obstruct outdoor views that make a space enjoyable and inviting. Window tinting provides privacy without reducing light transmission and is a smart choice for homes and businesses alike.
Adds privacy to conference rooms, lobbies, and guest/patient rooms
Provides the elegant look of custom glass at a fraction of the cost
Maintains maximum indoor brightness and visible light transmission
Glare Reduction:
Glare creates distraction that can impede the productivity of an office and cause employees to lose focus. It also makes it difficult to watch your favorite tv shows, movies, or sports games at home. Window tinting reduces glare and improves screen viewing comfort for everyone.
Prevents eye strain and improves screen viewing comfort
Rejects heat and uvs while allowing for maximum visible light transmission
Saves money on energy costs for artificial lighting
Learn more about the benefits of glare reduction window tint
Energy Savings:
Energy costs can account for a fortune over the lifetime of a building. While energy loss is extremely common for homes and buildings with single pane windows, it's also preventable. Window tint improves window insulation and increases HVAC efficiency, providing for a reduction in energy costs by up to one third annually. With energy saving window tint for your home or office you can enjoy:
Energy savings of up to 30% annually
Increased HVAC efficiency
Improved indoor comfort year round
Learn more about the benefits of energy saving window tinting
UV Protection:
While it can be nice to open up the curtains and enjoy the warmth and beauty of the sun, it's also important to consider the risks that uv exposure can create for your furniture and health. Uv rays are the number one cause in fading in furniture, flooring, and fabrics and are also responsible for a variety of diseases, including cancer. Window tint blocks out 99.9% of uv rays and provides a multitude of benefits including:
Extended lifetime for furniture, flooring & artwork
Protection from heat damage, fading & warping
Decreased chance of uv related skin cancer, eye disease & other illnesses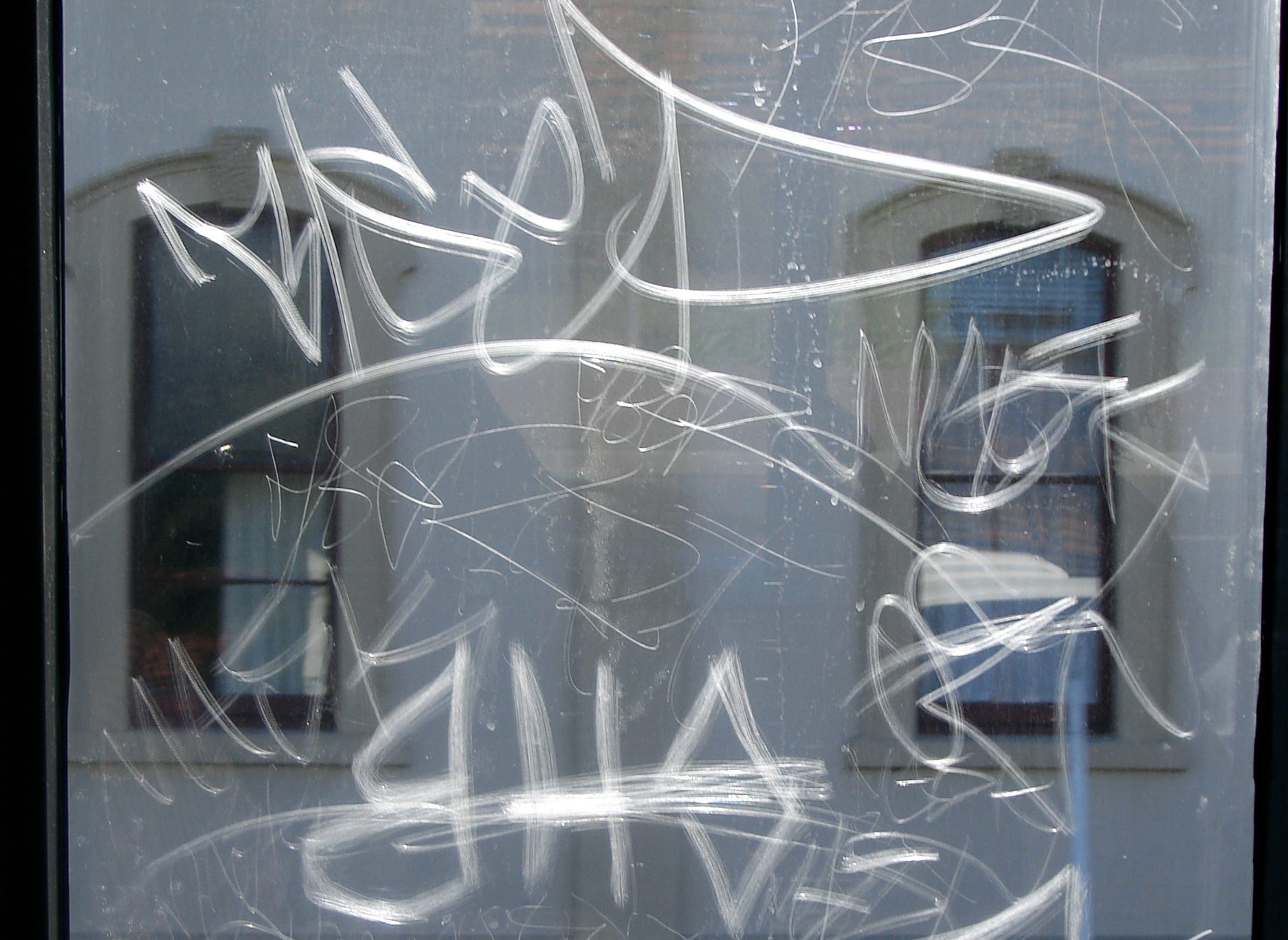 Anti Graffiti:
Repairing surfaces and furniture that have been damaged by graffiti is an expense that most business owners can't afford to incur. And the cost of graffiti goes far beyond physical damage; it can also affect your reputation too. Anti graffiti films provide reliable vandalism protection and are a more affordable alternative to repairs/replacement.
Guards surfaces from scratching, etching, marker, and paint
Protects metal signs, elevators, bathroom stalls, and mirrors
Can be replaced when damaged for a new, restored appearance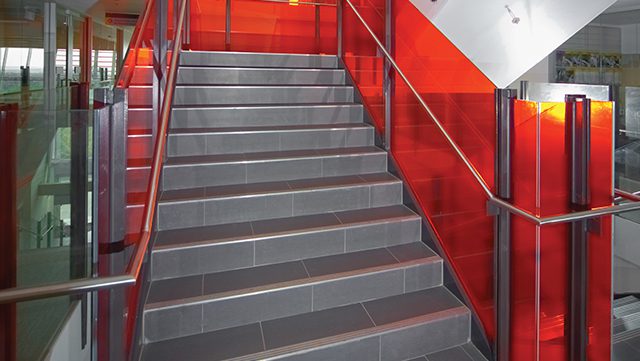 Decorative & Promotional:
Decorative films add privacy and beauty to homes, retail stores, restaurants, and office buildings. Not only do they enhance interior and exterior surfaces, but they also cost only a fraction of the price of custom glass. Custom printing options allow for freedom and versatility based on your architectural needs.
Increases brand visibility and creates a polished, professional appearance
Achieves the upscale look of designer glass in a cost friendly manner
Can be custom printed with any color, texture, logo, or graphic
Ballistic Resistance:
Crime rates in New York City, the Bronx, and other Long Island neighborhoods are among the highest in the nation, demanding the need for advanced security methods. Ballistic resistant window film systems keep Long Island buildings safe and provide impact protection for schools, secure buildings, public spaces, and commercial properties.
Alters glass at the molecular level for increased shatter resistance
Protects occupants from intruders, natural disasters, and explosives
Decreases risks of glass related injuries
Learn more about the benefits of ballistic resistant window tinting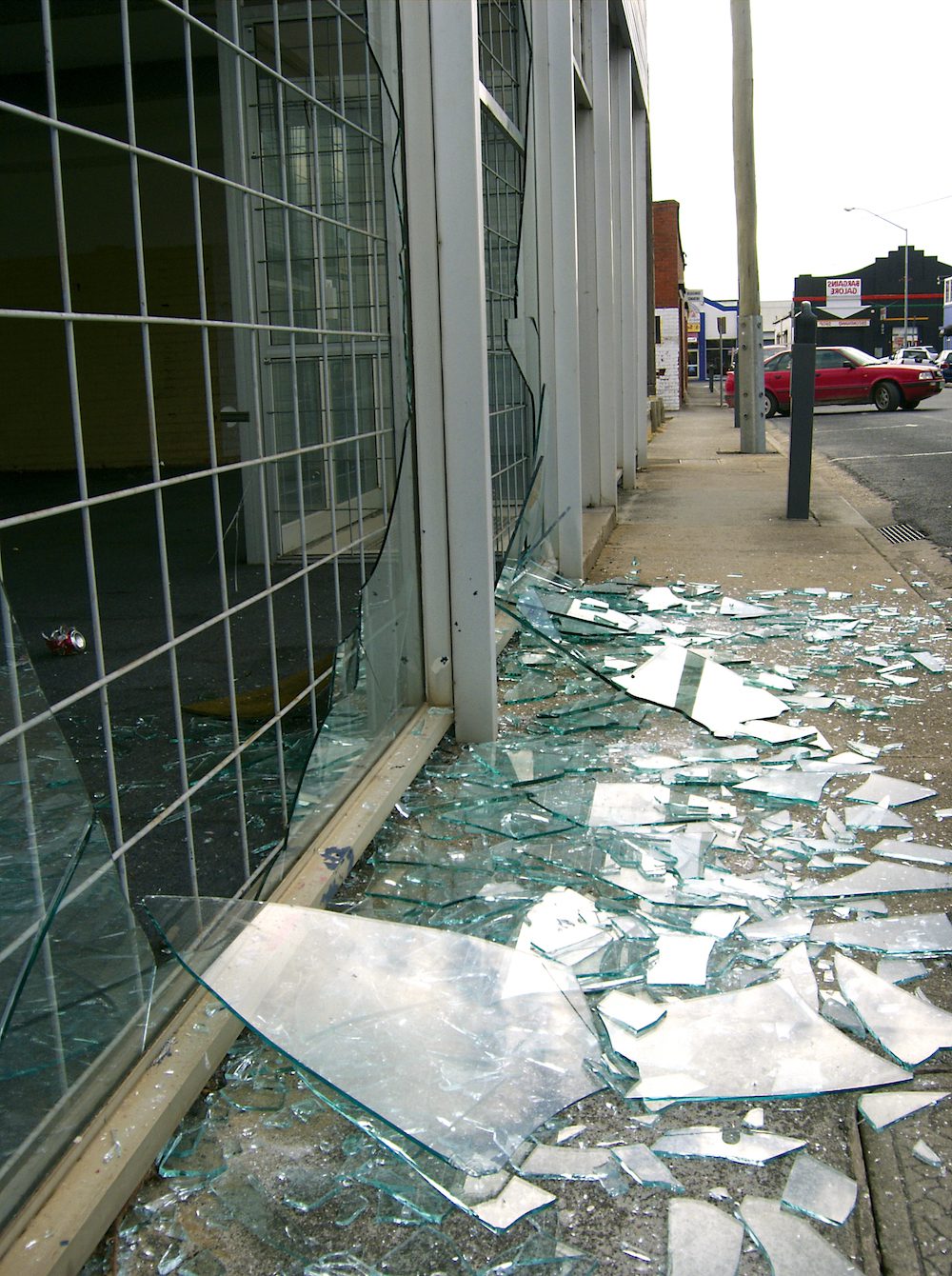 Bomb Blast Protection:
In a world where public targeted violence is becoming increasingly common, disaster preparation is exceedingly important. While an event like a terrorist attack may seem unlikely, history has proven that these dangers are a real and imminent threat. Advanced security window tinting solutions provide bomb blast protection and minimize destruction caused by broken glass.
Absorbs impact and minimizes damage from blast related events
Protects occupants from deadly glass shrapnel
Reduces operation down times and expedites recovery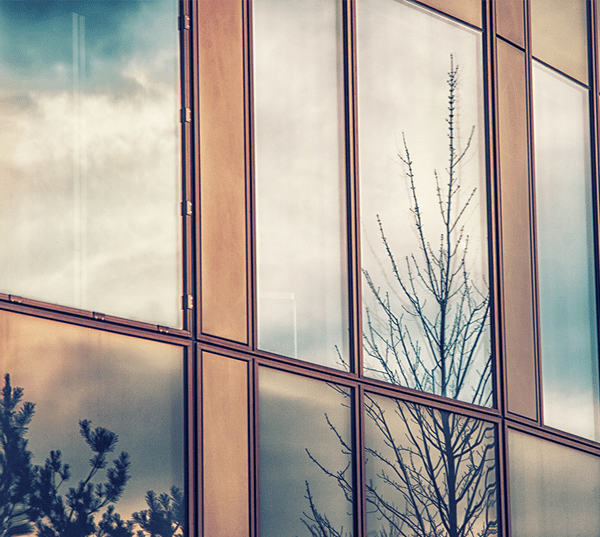 Exterior Refinishing:
Long Island's location on the East Coast makes buildings vulnerable to exterior damage from storms, sunlight, and harsh weather conditions. Not only can chips and cracks make your building look worn down, but they can also increase the costs for heating and cooling your space. Window film offers an affordable solution for exterior refinishing and is a smart choice for high rise buildings, historic properties, and other public or commercial spaces.
Conceals cracks, chips, and defects in exterior glass
Improves window insulation and saves money on energy costs
Modernizes the appearance of historic properties
Learn more about the benefits of exterior refinishing window tint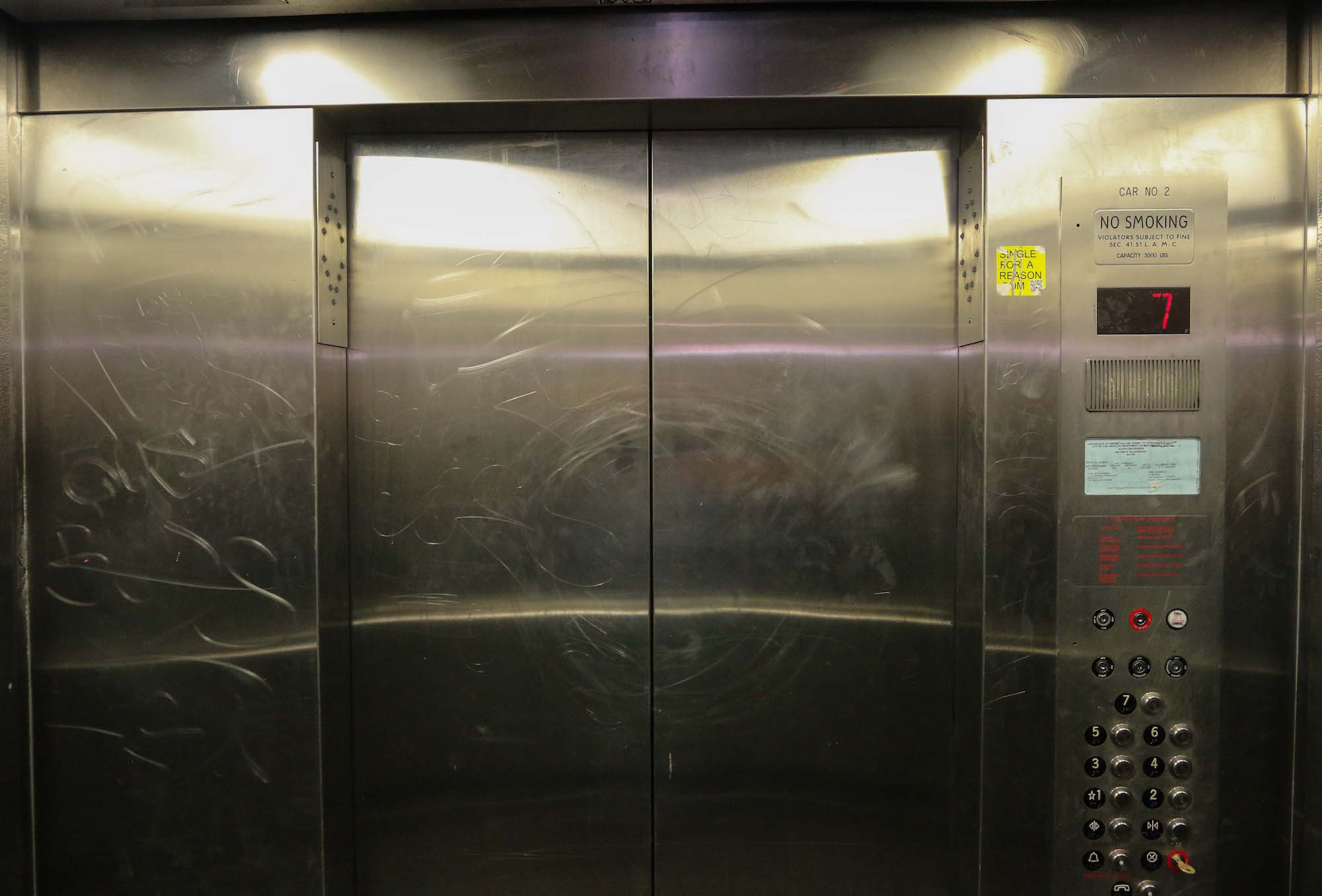 Elevator Refinishing:
Elevator damage not only looks unsightly; it can also make your building seem unsafe and deter people from wanting to visit your store, hotel, or place of business. Window film makes elevator refinishing easy for Long Island malls, retail stores, office buildings, and commercial properties. It eliminates signs of damage and wear and makes elevators look newer, cleaner, and safer to use.
Covers up scratches, marker, corrosion, and graffiti
Restores the appearance of stainless steel, aluminum, and reflective surfaces
Costs only a fraction of the price of elevator replacement