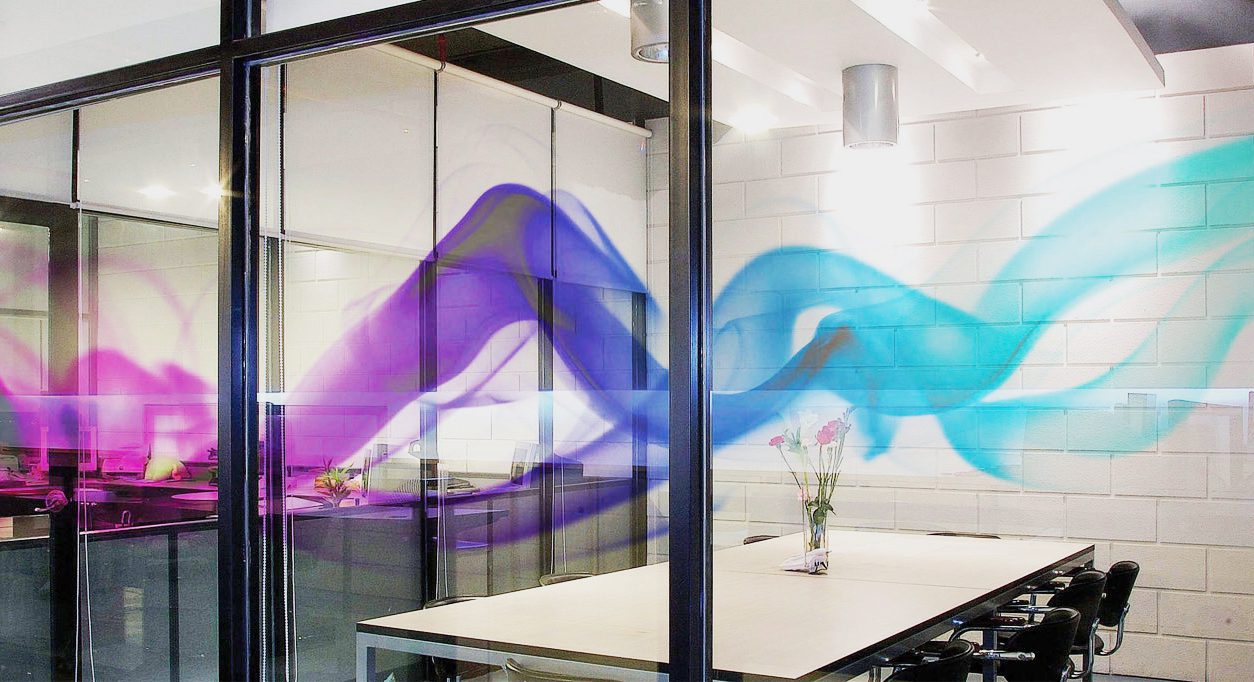 HDClear: Custom Printed Decorative Film
HDClear Window Films deliver stunning appearance and performance. HDClear films allow Long Island home and business owners to add colorful custom graphics to any window or surface. Manufactured using advanced printing techniques and high quality ink, these window films are extraordinarily vibrant and sharp as well as extremely durable. With HDClear, you can add privacy and beauty to any space in your home or business and completely transform the appearance of your building.
HDClear Decorative Film
HDClear Decorative Films act as high impact visuals that can completely transform ordinary glass into beautiful works of art. HDClear films have the ability to be printed with any graphic, color, and image, and allow you to truly customize the look of your space.
Proprietary printing process creates stunning high definition visuals
Add privacy to conference rooms, meeting areas, and any other space
Available in single and double sided, transparent, translucent, and gradient options
HDSolar Energy Saving Film
HDSolar films offer a solution for reducing heat and glare while also enhancing building aesthetics. These window films use spectrally selective technology to filter sunlight to make building interiors more comfortable and energy efficient.
Reduce glare and reject up to 97% of infrared heat
Block 99% of uv rays that cause fading and health disease
Custom printing options provide endless design possibilities
HDSafety Security Film
HDSafety films provide defense against intruders, vandals, and natural disasters. These advanced security window films hold glass together upon impact, protecting occupants and building interiors.
Prevent smash and grabs and forced entry
Reduce damage from blasts and natural disasters
Protect surfaces from being damaged by graffiti
Get a Quote on HDClear Window Film in Long Island
Start redesigning your space today. Call Long Island Window Film to receive an estimate on HDClear Window Film for your Long Island home, office, or commercial building or speak to a professional designer about your architectural needs.