Long Island Window Film Installation Process
At Long Island Window Film, our first commitment is to our customers. That's why when we install window film, we do our best to make sure that our work is precise and accurate. Our goal is to provide results that not only look beautiful, but also last over the years. Part of the way that we ensure this is through our signature process. Our installation methods are based on an extensive amount of research as well as our several years of experience working in the window tinting industry.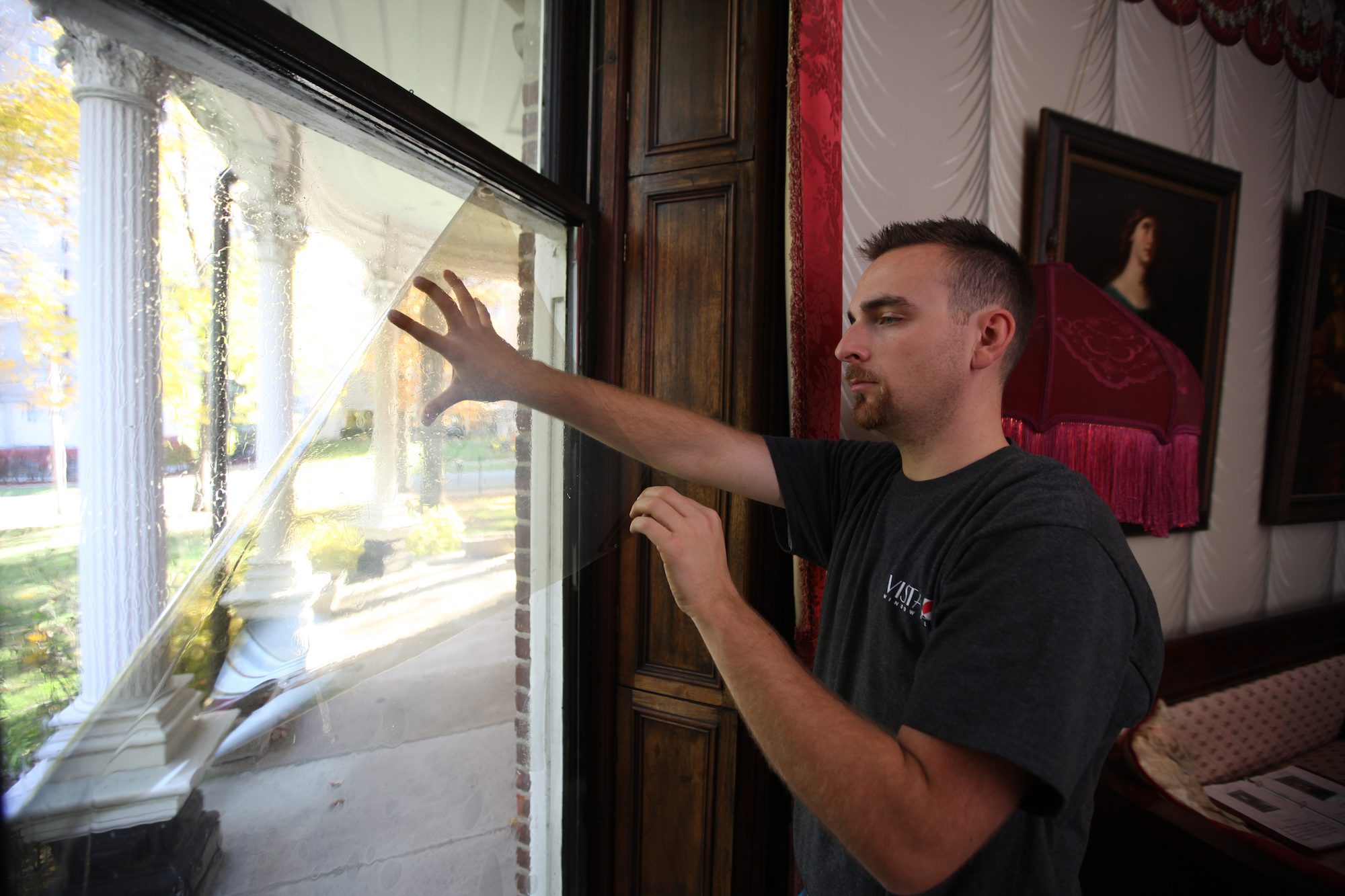 Step 1: Consultation
Our process begins with a thorough onsite consultation. One of our experienced designers will visit you at your home or place of business to inspect your building in person and discuss your goals. Whether you're looking to lower your energy costs, improve aesthetics, or add privacy or security, we want to make sure you get exactly the results you're looking for. During this time, we may also take site measurements and schedule a date for the install.
Step 2: Preparation
We prepare all materials beforehand to make the installation process go as quickly and smoothly as possible. By cutting the film with a plotter in advance, we can save time during your appointment. This also helps us make our services more eco friendly by ensuring that no product is wasted.
Step 3: Installation
During the day of the install, your project manager will meet you onsite and give you a brief outline of what to expect. Then, our team will begin preparations. First, we clean all the glass to ensure that the film adheres properly to the surface. Then, we apply C-Bond as a primer to help the film set faster and achieve its fully clarity sooner.* The film is applied to the primed glass and all excess primer is removed using a squeegee. After, the glass is cleaned and inspected and the film is allowed to dry, marking the completion of the installation.
*Please note, projects without C-Bond may take longer for the film to dry and achieve full clarity.
About C-Bond
There are two different types of C-Bond systems, called C-Bond I and C-Bond II. C-Bond I systems use only primer whereas C-Bond II systems use multiple layers of primer and security window film. We use C-Bond I for almost all installs because we believe it provides better results and a better experience for our clients.
C-Bond protects your investment and your building by making your windows more resistant to shattering. Studies have shown that windows primed with C-Bond are able to better withstand impact. This is especially useful because it allows your building to stay protected from:
Flying rocks & debris
Sports equipment & golfballs
High speed winds
Break-ins & intruders
Get More Information
Have questions? Looking for more information? Give us a call. One of our staff members would be than happy to provide you with additional information about our installation process or schedule an appointment for window tinting for your Long Island home, office, or commercial property.